27/05/2021
Photovoltaic variable message signs: features and benefits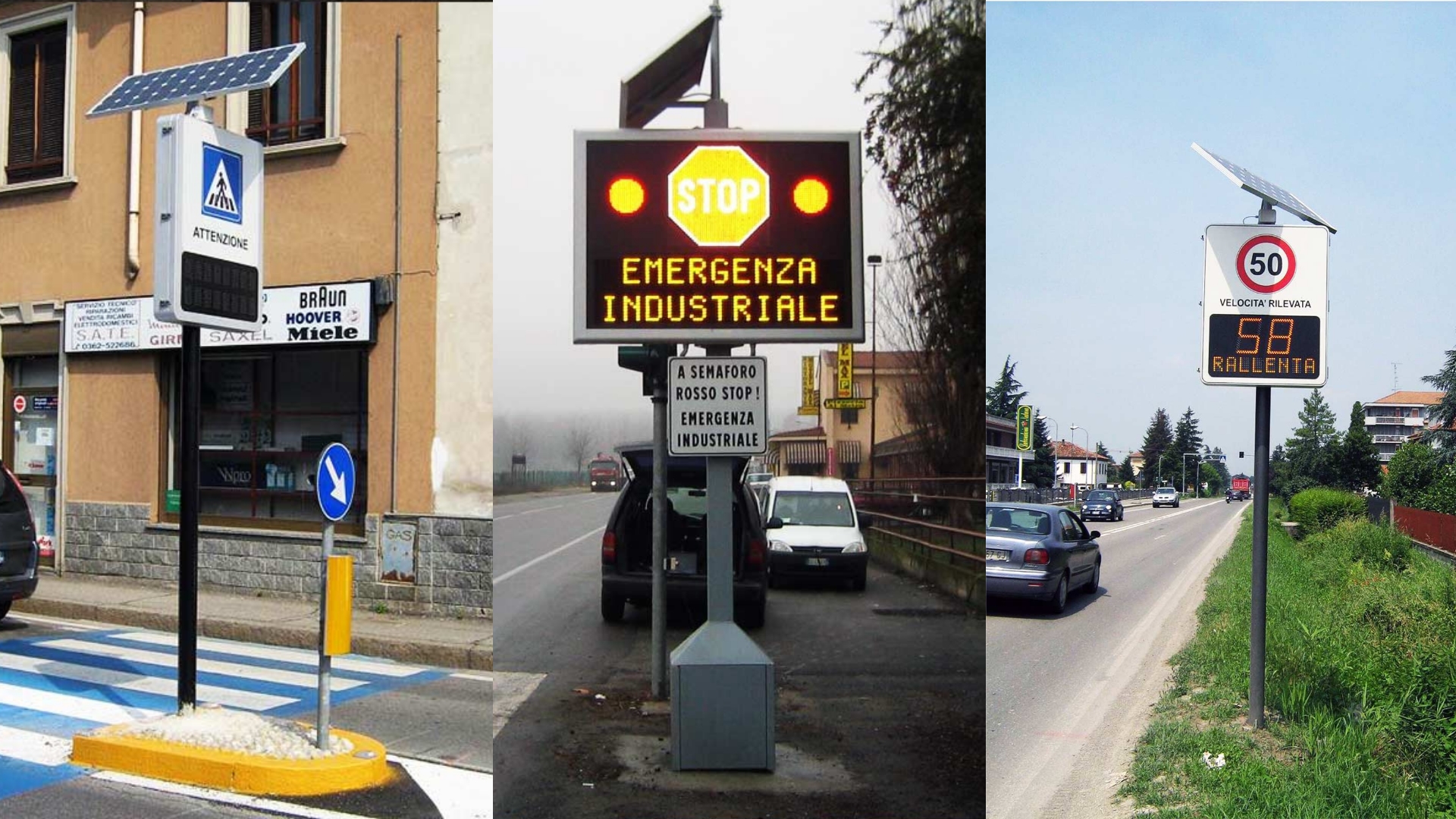 An essential element in delivering high standards of safety within our cities, variable message signs are devices that stand out thanks to their usefulness and especially versatile installation options. Through the LED display area, in fact, it is possible to offer immediate and timely information on various circumstances that may affect the road system, from the announcement of institutional events to the closure of certain stretches due to works in progress.
The best variable message signs are electrical instruments equipped with the latest technology to offer optimum performance with the lowest possible electricity consumption. Some versions of this device support a small photovoltaic system that uses the sun's rays to provide a number of benefits. Below you will find all the details on photovoltaic variable message signs.
What are photovoltaic variable message signs?
Variable message signs, including those equipped with a photovoltaic system, are devices for real-time communication of data and information relating to the urban environment. They can be found at the side of roads, close to historical centres or near major junctions. In any case, through the LED matrix monitor it is possible to transmit communications of different types, intuitively and quickly to a large number of users.
Photovoltaic variable message signs are characterised by the presence of photovoltaic panels connected to the main structure, which enable the supply of electricity by capturing the sun's rays and converting them into energy. As well as having a lower environmental impact, this mechanism means that the signs themselves present greater advantages both in terms of maintenance and installation and in terms of consumption.
The technology of photovoltaic variable message signs
To ensure proper functioning, the photovoltaic technology of variable message signs requires the installation of a number of components, including, of course, the photovoltaic panels, which consist of solar cells made of pure silicon. The size of these signs is smaller than systems installed on roofs or in purpose-built installations, but they still capture the sun's rays.
In addition to the solar cells, it is necessary to equip the variable message signs with an inverter. These tools make it possible to transform the sun's energy into continuous electrical energy. Finally, the system as described is connected both to the sign itself, to ensure operation, and to the grid or alternatively to batteries for energy storage.
Photovoltaic variable message signs: benefits
Variable message signs are flexible and particularly useful tools. Photovoltaic technology is able to enhance its special features in terms of technical aspects and environmental sustainability. The following are some of the main advantages of photovoltaic variable message signs:
greater energy savings
reduced installation times
absence of power cables
prolonged life cycle
perfect integration with the surrounding environment
durable and weather-resistant materials
possibility of positioning the device in places not covered by the electricity network
Discover the Agla range dedicated to variable message signs and contact us for a customised solution.