01/09/2021
Smart parking: what it is, technologies and advantages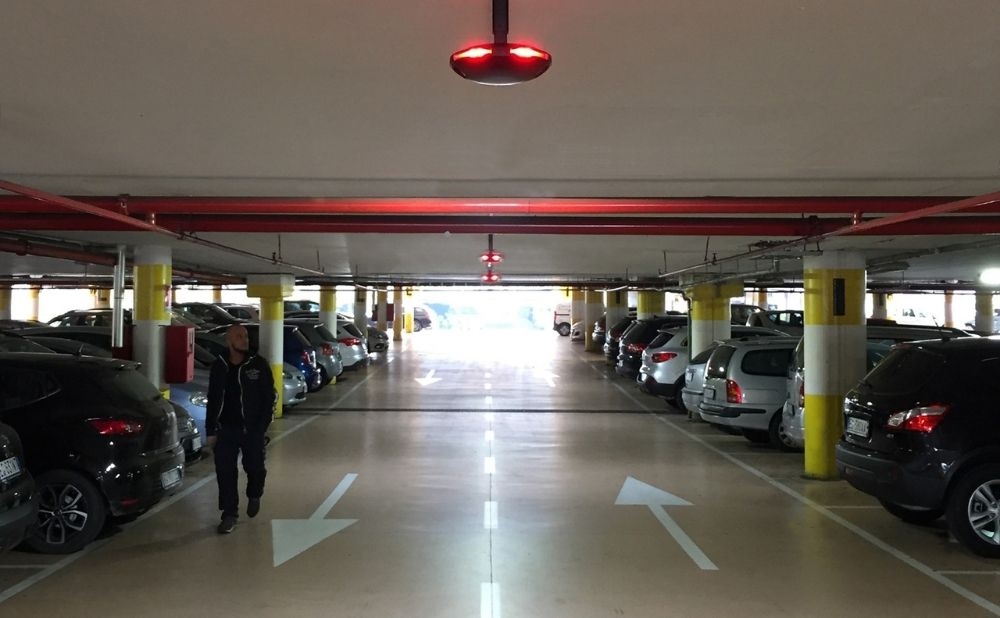 Recent studies have established that the average driver loses around 20 minutes every time he or she has to search for a parking space in an urban setting. When added to the hours spent in traffic jams (226 per year for a Milanese citizen), the scale of the inconvenience goes beyond mere temporary stress. This is an enormous waste of resources in terms of environmental sustainability, standards and quality of life and, not least, economic opportunity.
Smart parking, an important element in any context, not only of smart mobility but also of smart cities in general, is a parking strategy that aims to use as few resources as possible in terms of fuel, time and space. Here's a detailed look at how it works.
Smart parking: operation and benefits
Smart parking uses advanced technologies to identify available parking spaces, both in open-air car parks and in underground car parks, allowing the creation of a real map of the various city car parks updated in real time. The many advantages of smart parking include:
● Optimisation of the search for a space
● Easier detection of violations by the law enforcement agencies in charge
● Easier access to alternative means of transport in case parking spaces are full
● Reduction of traffic and polluting gas emissions thanks to a more efficient parking system
● The improvement of urban mobility and traffic.
Technologies for smart parking
Smart parking uses sensors, real-time data collection and analysis systems and automatic payment technologies. In particular, different solutions are available on the market for identifying free spaces, from the simplest magnetic sensors positioned in the ground to ultrasonic sensors, which in a single device perform several functions: from guiding to free parking spaces to precise counting of occupied parking spaces.
In the case of ultrasonic technology, parking spaces are equipped with sensors with an accompanying light signal at each parking space that applies a code similar to traffic lights, simplifying the process of finding parking spaces: if the space is free, the light is green, if it is occupied it is red. The sensor detects the presence of the vehicle's outline and the data collected by all the parking space monitoring devices is then sent to a gateway and released onto a smart parking platform, helping to form a comprehensive parking map in real time.
Market research on smart parking shows a definite growth prospect, thanks to the increasing adoption of new Internet of Things technologies, available at ever lower costs.
Smart parking: a successful example
Technology, innovation, multi-level integration: the car park at the "Il Centro" Shopping Centre in Arese is equipped with the latest smart parking technologies, developed by AGLA with all the expertise of a company that has been working in the sector for over twenty years:
● 2400 total parking spaces, for a large and well-served parking area
● 90 MISTRALin LED panels to direct traffic within the parking facility
● 100 APEYE ultrasonic sensors, which monitor the occupancy status of the parking space and alert the user
● 420 CYCLOPEYE video sensors, for integrated parking management support.
The latest innovation in smart parking: AGLA's CyclopEye
The result of AGLA's experience in the creation of driving systems for parking spaces, CyclopEye is a customisable smart parking solution based on artificial vision. It monitors the occupancy status of up to six parking spaces simultaneously and provides parking management support with numerous additional features, such as license plate reading, find-your-car and recognition of abandoned objects and illegal parking.
A perfect alliance of hardware and software, CyclopEye helps drivers who are looking for parking by guiding them to the nearest available space, thanks to four independent light guides that form light segments to indicate the occupancy status of the monitored area. The device performs all computing operations internally, streamlining the system architecture and ensuring privacy.