GRAFO
INDUSTRIAL SECTOR PANELS AND DISPLAYS
An entire range of products differentiated by material type, protection rating, font size, colour and communication interface.
Each application has its own GRAFO, which can be supplied as a standard or "custom made" product, capable of meeting all requirements and ensuring Reliability.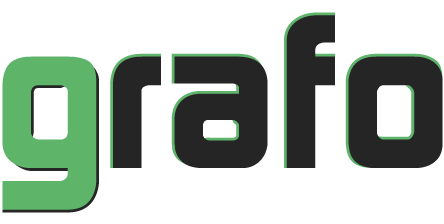 description
GRAFO, like all AGLA products, distinguishes itself for the care with which it is designed and manufactured.

It is ideal for use in Steelworks, where attention is given to the creation of a product which is capable of maintaining its service life despite hostile environments, whilst striving towards product reliability.
Installed at the Factory Plant entrances that welcome Customers and Visitors, GRAFO acts as a "business card" where the aesthetic aspect prevails.
The containers are made of suitable materials (Aluminium, Stainless Steel, Polycarbonate, Crystal Glass) providing a functional protection rating (from IP44 to IP67).
The data is displayed by Numeric, Alphanumeric or Graphic displays, with font heights of from 50mm to 800mm, in monochromatic or colour versions.
Various types of interfacing are available, from simple RS232 serial, to PROFI-BUS to TCP-IP communication, where it is also possible to evaluate the adaptation possibilities to proprietary protocols.
GRAFO is a "made in Italy" product with a superior level of quality; it is reliable and suitable for the relative situation.
application
Data display systems for Industrial sectors, such as:
- Steelworks
- Dosage Systems
- Weighing Systems
- Production Lines
- Assembly Lines
- Packaging Lines
- Warehouses
- Fire Alarm Systems
- Petrochemical Sector
- Industrial Route Directions
- Truck Manoeuvring and Load Calls
- Generic, quality, security and reception information