MISTRALout
PANELS OUTSIDE CAR PARK FACILITIES
Variable message LED panels with backlit and customisable graphic area to highlight the parking facility.
They inform drivers on the occupancy status of the car park and transmit real-time information such as waiting times or dynamic parking fees.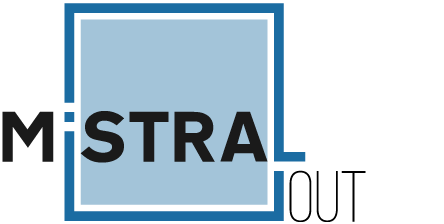 application
Installed in the access areas, MISTRALout identifies and distinguishes the parking facility whilst providing an effective communication channel with drivers.
design
MISTRALout is totally unique as it uses extruded aluminium profiles, without edges or containment gaskets, and tempered glass on the front.
AGLA pays utmost attention to the aesthetic aspect of its products and their design always take into account the technical construction requirements without ever forsaking style and design.
The LEDs used are procured from top worldwide manufacturers, they are of superior quality and efficiency and selected according to the type of application.
features
In addition to the classic traffic lights and numerical displays, the use of RGB graphic matrices increases the versatility of MISTRALout in its dissemination of information to drivers.
The lightweight yet sturdy structure guarantees a long service life along with ease of installation and maintenance of the product.
A remote management system allows users to control the messages transmitted on the panel, from any point and at any moment in time. Or, after the initial configuration, the system is able to autonomously manage the transmitted messages.
models