TELLME
MANAGEMENT SOFTWARE
TELLME is the configuration, management and interface point for each individual device produced by AGLA or the entire parking facility system.
Based on web technology, it allows access from any device connected to the internet from anywhere in the world.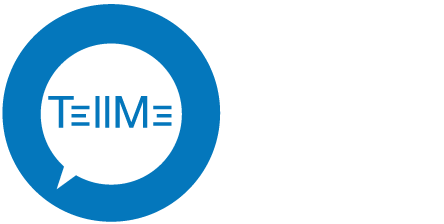 application
Web-based software installed on clouds or proprietary servers. It manages all communications with the devices and integration with third-party systems, in input or output.
design
A sleek and eye-catching interface provides general information on the status of all connected devices.
The entire management process takes place automatically and requires no supervision when operating in standard situations.
The possibility of intervening on the entire system or on a single device to manage emergencies or special conditions is guaranteed at any moment in time.
features
It interacts with all other devices produced by AGLA and allows data transmission, retrieval and reception with the top manufacturers of car park automation systems and external resources.
It provides an overview of the parking facility status, from individual stalls, to the illumination level of the numbers and messages displayed on the panels.
It allows the processing of statistical data collected on the car park occupancy status and on the individual vehicle counts to discover the hot areas of the parking facility and more about customer behaviour.
TELLME provides a differentiated user level login system to ensure maximum system security and prevent tampering by inexperienced or unauthorised users.
models
- DISPLAYS MANAGEMENT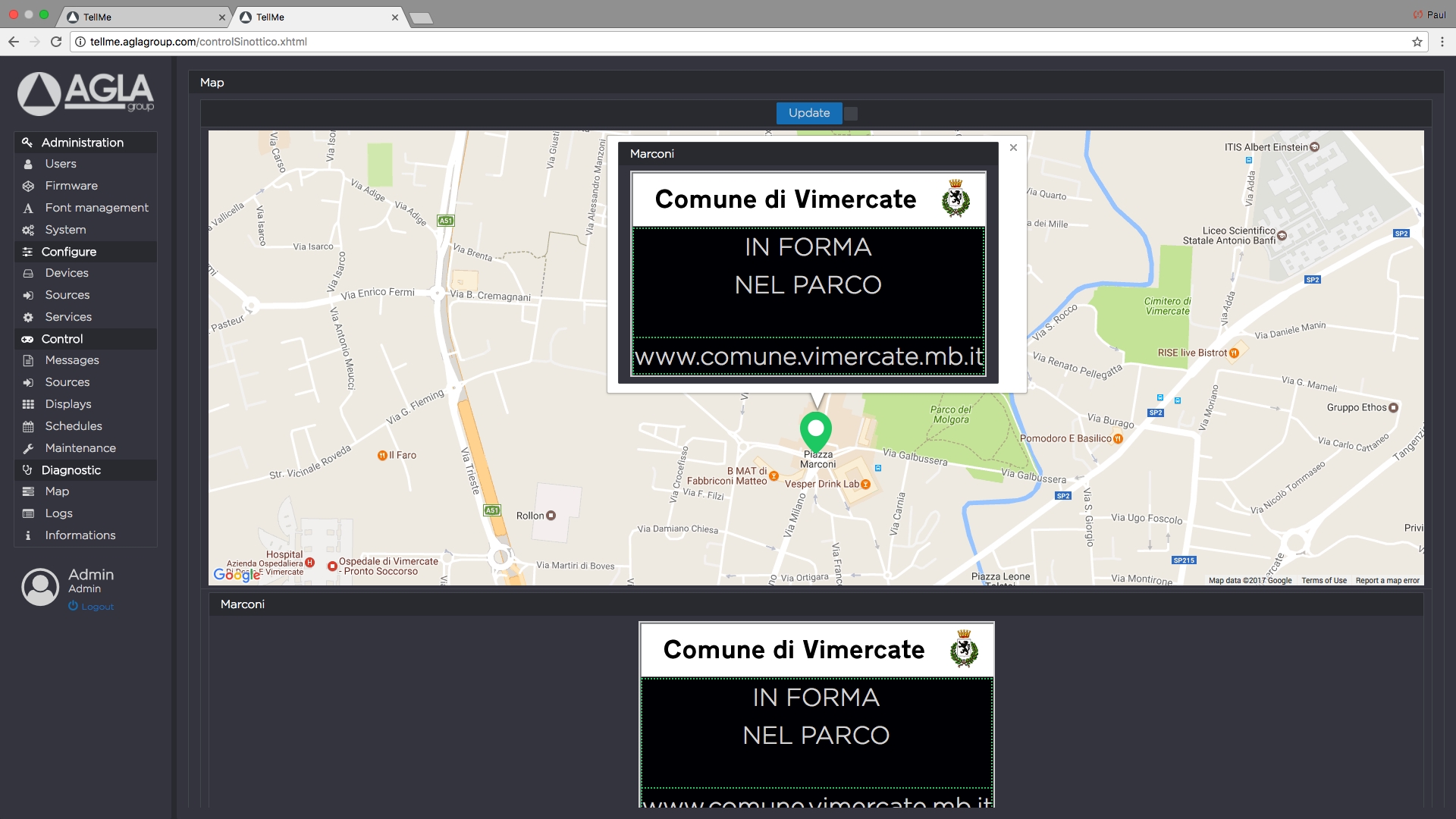 - STATISTICS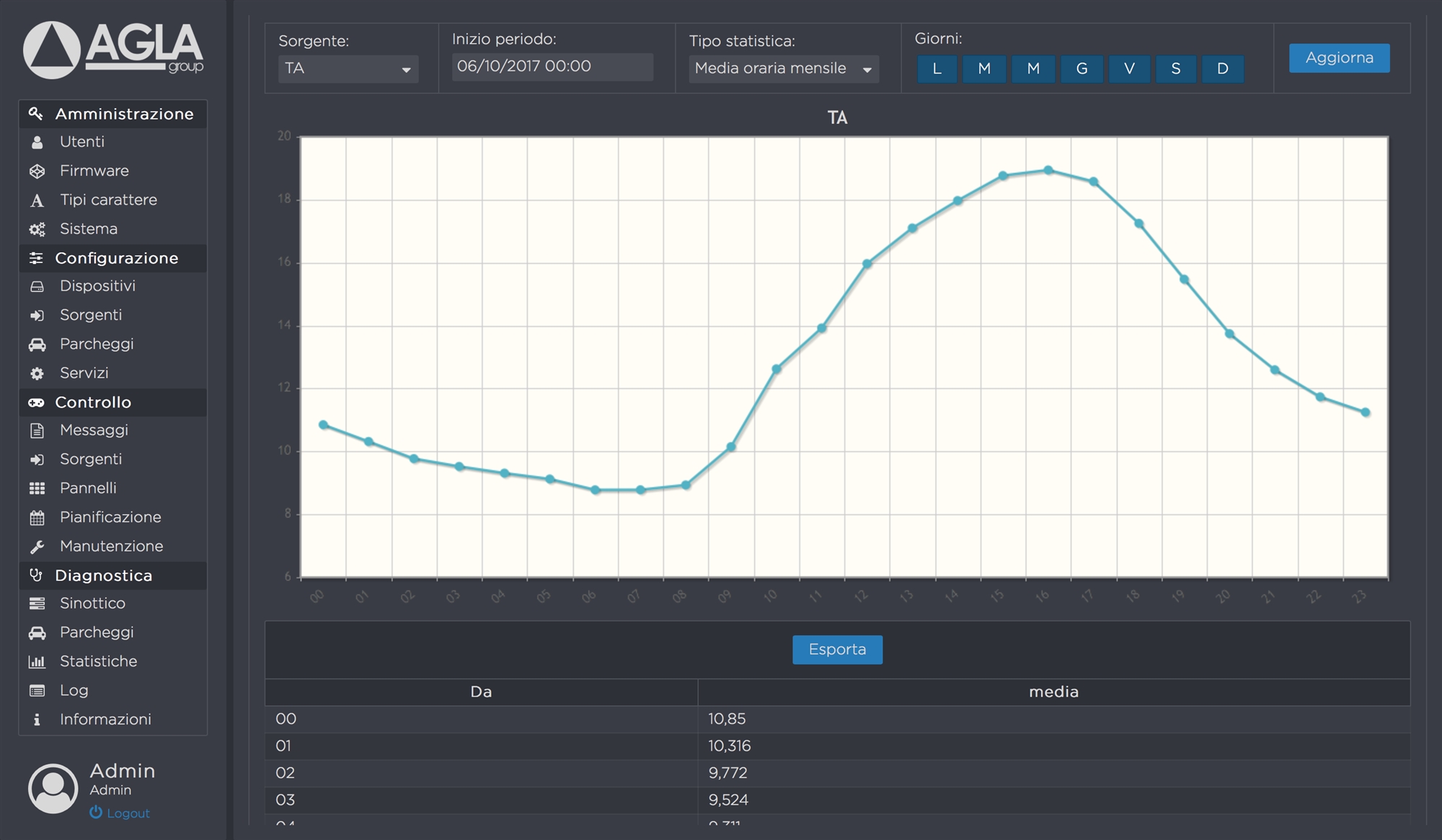 - SENSORS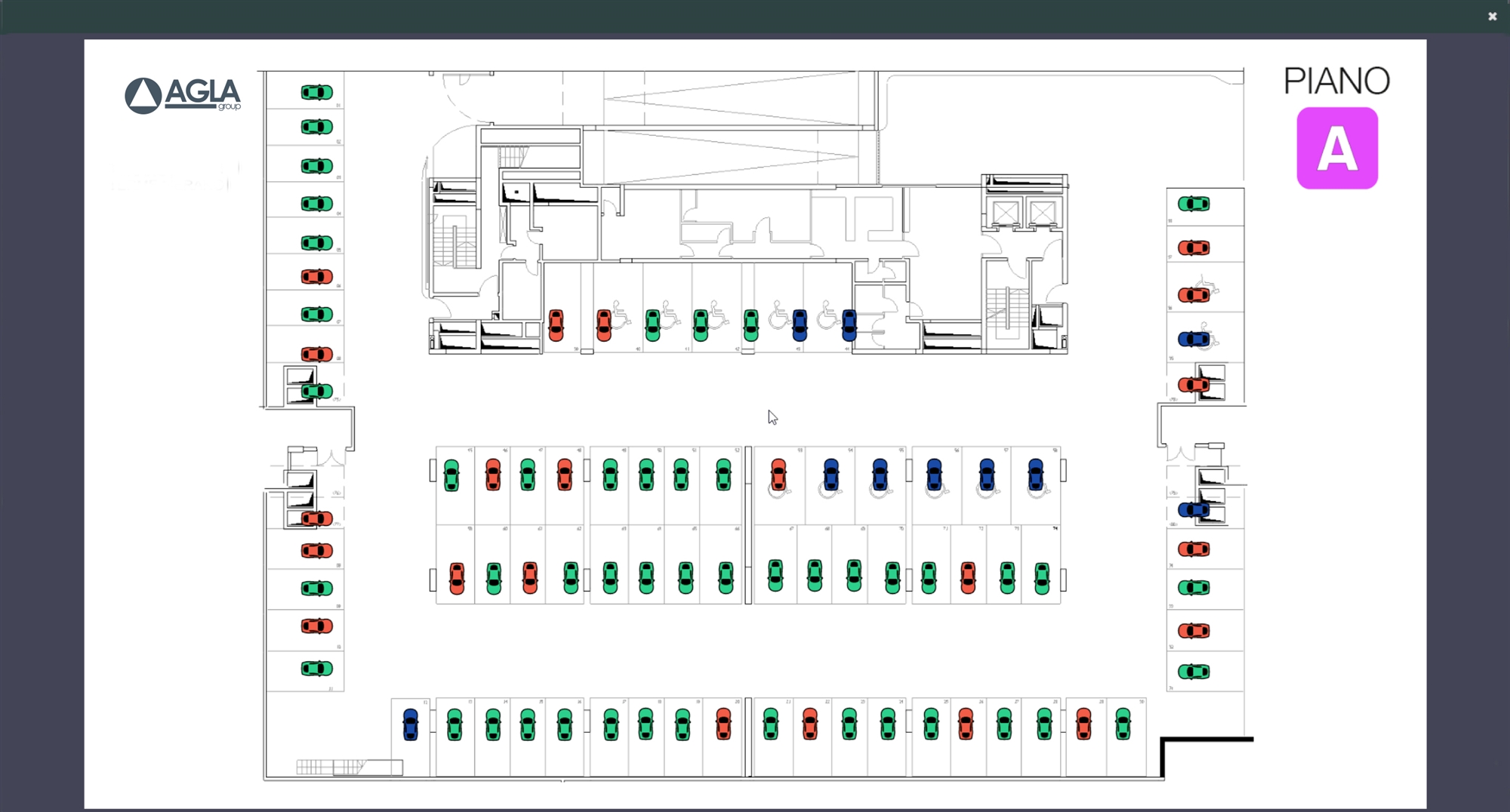 - GRAPHIC MESSAGES