22/06/2021
LED car park lighting: unmatched safety and convenience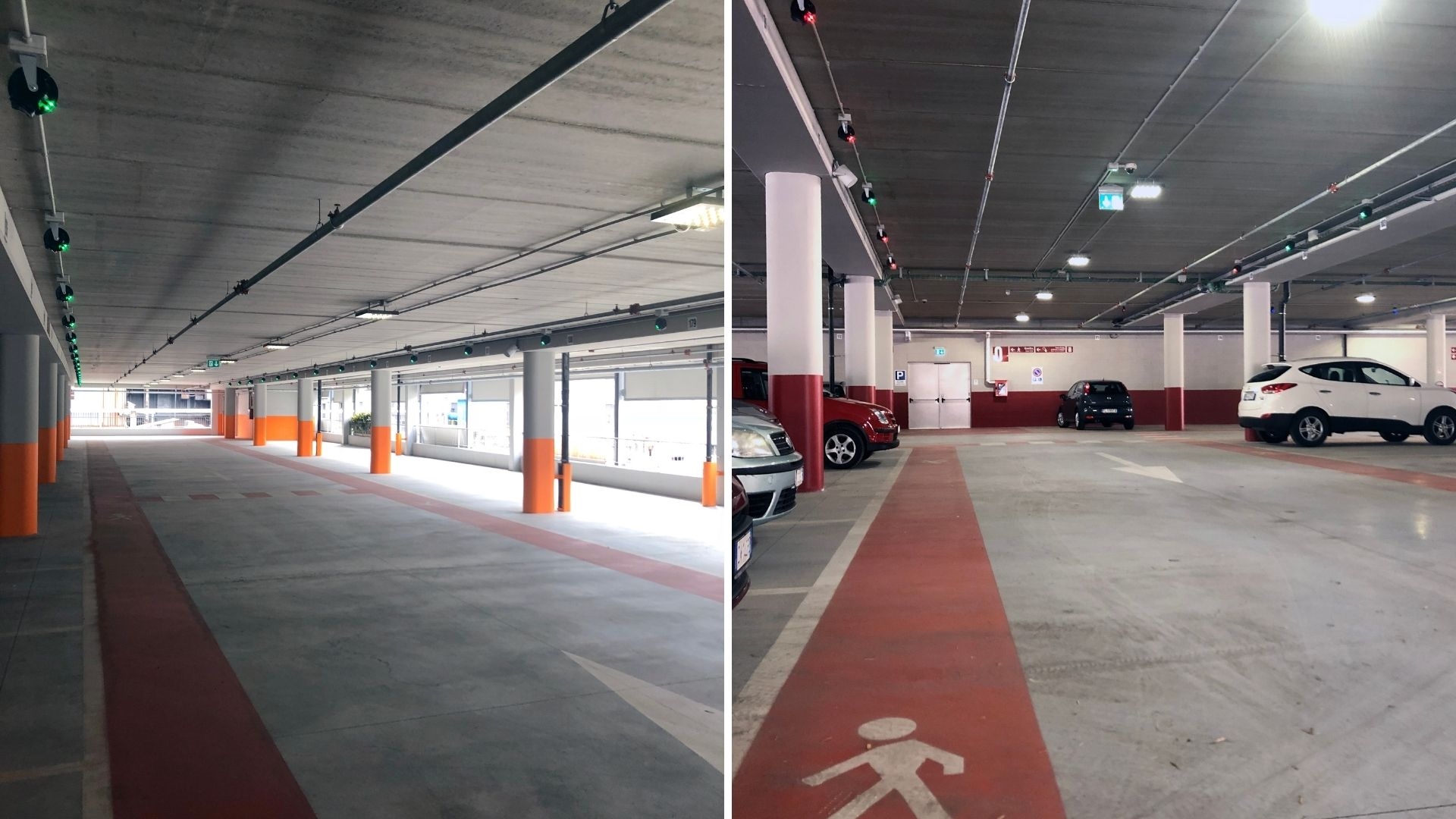 Light is the basis of all day and night activities, a source of life and growth, capable of influencing mood at all levels. However, it can also be something more: an all too often forgotten ally when it comes to the safety of people and property. Good lighting allows us to keep ourselves safe, to more fully perceive dangers and to dissuade others from actions that could harm people and things. Visibility conditions are especially important when we are parking our vehicles: whether it is an outdoor car park, a multi-storey underground car park or a multi-storey outdoor car park, high-performance lighting can really make the difference.
In recent years, to meet this growing need for better car park lighting, the demand for LED lighting systems has grown exponentially. There are many reasons behind the choice of this particular type of solution, as well as the applicability of this technology in carrying out various other functions.
Car park lighting: what are the advantages?
There are several reasons why the words "car park lighting" often goes together with "LED technology". First of all, the reliability and quality of the lighting: compared to other types of lighting, LEDs offer high performance, reliability, consistency and a duration that is unmatched by the solutions that the market currently offers. Another fundamental aspect, especially in environments such as multi-storey underground car parks where lighting is always on throughout the day, is the energy demand. LEDs, in fact, are able to illuminate in a precise and effective way, offering energy savings that will definitely not go unnoticed when compared to the consumption of incandescent lamps. The energy efficiency of LED lamps is a factor that stands out, starting with the solutions for home lighting, with data that improves when choosing professional solutions designed for spaces open to the public.
A complete technology for all needs
One of the many positive aspects of LED car park lighting is also the adaptability to functions other than the simple lighting of the environments. This technology can also be used for other functions:
Electronic information panels
Variable message panels to indicate available parking spaces
Traffic management systems in and around the structure
Industry experts for the perfect solution
It is important to understand that in order to make the most of the potential of this type of solution, a comprehensive study of the specific case is required, as far as possible taking into consideration all the variables, so as not to leave anything to chance. Choosing a company like Agla, which provides expertise in car park lighting, is a first step towards a project that offers the facility an edge in terms of safety, attractiveness and credibility from every point of view.